SafetyNet Parent Education Night

Thursday May 22nd 6:00pm at the Ramona High School Performing Arts Wing
co-sponsored by our local Sun Valley Council PTA and the Ramona Unified School District
This event is designed to provide parents with helpful information to guide and protect their students on how to navigate safely through social
media and the internet. SafetyNet is an Internet safety program produced by the San Diego Police Foundation and the San Diego Internet Crimes
Against Children Task Force.
IMPORTANT DATES FOR SENIORS!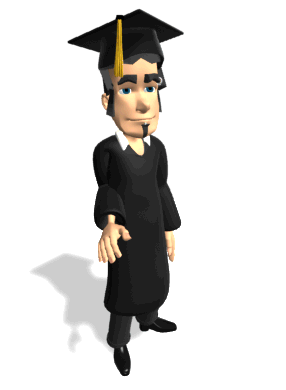 May 28th 6:00pm Senior Awards Dinner
June 2nd 8:00am Senior Breakfast
June 2nd 9:00am Mandatory graduation rehearsal
June 2nd 10:00am Senior check out
June 2nd 10:00am Cap & Gown purchase ($32.00 cash only) upon validation of check out
June 3rd 5:15pm Graduates report to campus
June 3rd 6:00pm Graduation ceremony begins!
Please take our
APRIL
ROTARY STUDENT OF THE MONTH
CONGRATULATIONS CHRISTINE HILL - MONTECITO HIGH SCHOOL'S TEACHER OF THE YEAR!!!
Welcome to
Montecito High School
and Future Bound Program
2013-2014 School Wide Learner Outcomes
T
echnology using digital resources in real world application
O
penly communicating with respect and efficiency
R
eady for college and career by graduation
O
pportunities for post-graduation, "What's Your Plan?"
S
chool-wide close reading and writing for all curriculum
Montecito High School Mission Statement
Montecito High School prepares students for academic success, for personal growth, and to become productive community members by providing a safe, supportive and flexible learning environment. Students fulfill academic requirements, and demonstrate personal social responsibility that will empower and prepare them to thrive in the 21st century.
Montecito High School Vision Statement
At Montecito High School we embrace diversity and provide programs that promote understanding and respect. Extension and intervention opportunities are provided to enrich our Common Core learning in a collaborative environment. We strive to build a culture of college and career readiness for every student giving them the confidence and ability to succeed.
MAKE SURE TO PICK UP THE FIELD TRIP PERMISSION SLIPS FOR UPCOMING EVENTS!
To reach us by phone you may contact Montecito High School at 760-787-4300 or to reach Future Bound at 760-787-2068
A BIG THANK YOU TO ALL OF THE ORGANIZATIONS WHO CONTRIBUTED TO STUDENT SCHOLARSHIPS LAST YEAR! SAN VICENTE VALLEY WOMEN'S CLUB, SUN VALLEY COUNCIL PTA, PLUMBLOCO, RAMONA UNIFIED MANAGEMENT TEAM, SONS OF THE AMERICAN REVOLUTION, RAMONA ROTARY CLUB, STAR CLUB, ANNIE AWARD AND SOROPTIMIST INT'L OF RAMONA
IT'S A GREAT DAY TO BE A TORO!