Welcome to Ramona Unified's School Board
12 months ago
CORE BELIEFS IN SUPPORT OF A 21st CENTURY EDUCATION

RIGOR AND RELEVANCE FOR STUDENT ACHIEVEMENT
We are committed to excellence through a relevant, balanced, and equitable curriculum that promotes intellectual freedom and develops critical thinking skills through innovative and alternative educational approaches.
A PROFESSIONAL LEARNING COMMUNITY
We believe that students are best served when we employ the highest quality certificated, classified, and administrative staff members who embrace a culture of continuous learning and ongoing strategic, innovative, and relevant professional development.
PARENTS AS PARTNERS – COMMUNITY COLLABORATION
We value the families in our community and believe that student success is our primary product. The education of our children is a community responsibility, requiring families, businesses, and service organizations to provide support and to participate actively in our schools.
CIVIC RESPONSIBILITY
We believe that students thrive in a culture that supports the constitutional, patriotic foundations and religious freedoms of our democratic American society and promotes high, ethical standards of integrity, honesty, kindness, equality, and respect for all.
SAFETY
We believe in a safe learning environment for the entire learning community.
FISCAL RESPONSIBILITY
We believe that fiscal health is critical to ensuring a quality, student-focused learning environment.
Board of Education Members
6 months ago
Dawn Perfect
President
dawn.perfect@ramonausd.net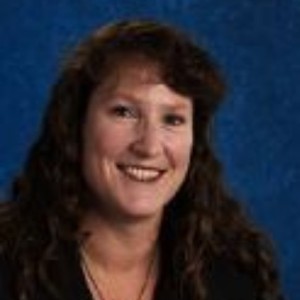 Bob Stoody
Vice President/Clerk
bstoody@stoodyind.com
Rodger Dohm
Member
r_dohm@hotmail.com

Daryn Drum
Member
daryndrum@msn.com
Kim Lasley
Member
kim.lasley@ramonausd.net
Board Policies
12 months ago
Ramona Unified School District's board policies are available online through the California School Boards Association (CSBA). As changes are made they are updated through CSBA and added to the web site accordingly. The service provided is know as GAMUT / Governance And Management Using Technology.

When accessing the GAMUT website, users will be prompted for a username and password. The following must be used and are case sensitive:
Username: ramona
Password: public
Click on the icon below to be taken to the Ramona Unified School District CSBA GAMUT web site!
2019 - 2020 Board Meeting Agendas and Minutes
9 days ago
Location of Board Meetings: Ramona Unified School District. 720 Ninth Street (Board Room), Ramona, CA 92065. All regularly scheduled meetings will begin at 7:00 PM unless stated otherwise.
Written materials relating to an item on Board Agendas that are distributed to the Ramona Unified School District Board of Education within 72 hours before it is to consider the item at its regularly scheduled meeting will be available for public inspection at 720 Ninth Street, Ramona, CA 92065 during normal business hours.
For questions about Board Meetings, Agendas/Minutes, or Board Policies please contact:
Kristina Wright
Executive Assistant to the Superintendent
760-787-2007

August 19, 2019 Regular Board Meeting
September 12, 2019 Regular Board Meeting
October 10, 2019 Regular Board Meeting
November 14, 2019 Regular Board Meeting
December 12, 2019 Regular Board Meeting
The meeting dates for the 2020 calendar year will be set by the Board at the December 12, 2019 meeting.
Past Board Meeting Agendas & Minutes
9 days ago
By-Trustee Area Election Process
3 months ago
Beginning in August 2017, the Governing Board transitioned to a new system of electing Governing Board members through By-Trustee Areas. The Governing Board held public meetings to review proposed maps and took comments from the community. Ultimately, the Governing Board submitted the map below to the San Diego County Committee on School District Organization and the California Department of Education. The map below was approved by both agencies and will take effect beginning in November 2020. Trustee areas are labeled 3 and 4 are seats open in November 2020. Trustee areas 1, 2, and 5 are open in November 2022. For information regarding elections, contact the San Diego County Registrar.
You can click here to download a copy of the map below.